Gifts for Gun Nuts!
Win a Henry Rifle!
Henry Giveaway

Well there is 10o days until Christmas, so I am starting up Gifts for gun nuts. I'll post links to some cool gifts for gun owners everyday from now until Christmas. They'll all be affiliate links if I can manage it which means if you buy a product through the link I'll earn a small commission
Gifts for Gun Nuts Sept 18th 99 days until Christmas
You probably have a reason or two to get dressed up this holiday season …. here are two ways to dress up your firearm as well
October 15th 71 Days until Christmas 
By far the most recomeneded edc multi-tool for gun owners. The mut has tools for on the move firearm repair
October 8th 78 days until Christmas

oct 6th 80 days until Christmas
An AR wall safe from Hornady
Wow I missed a few day October 5th 81 days until Christmas!
How about an 80% glock Frame from Righttobear.com ?
Friday Sept 21st 96 days until Christmas

Thursday Sept 20th 96 days until Christmas
There's the things we want, the things that are fun to open and there's the things we need. Everyone that would defend their life, or their familes life needs some way to manage the legal ramifcations that follow. Several attornies and self defense experts I've interviewed on the show have shared that legal expenses over $100,000 are common. Even if you do everything right there is no way to avoid the possibilty of a legal fight. So a gift of a USCCA membership is a great way to show you care.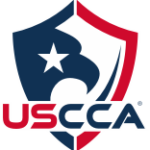 Activate your USCCA Self-Defense SHIELD today and join over 250,000 Armed Americans Who Trust USCCA!
Tuesday Sept 18th 
Vegas 5150 offers custom graphics to protect and decorate your firearm for as little as $39 use code james15 for a 15% out of order discount. They also have custom magpul and hexmag decall cutouts and magazine baseplate decalls for Glock, Springfield and Sig https://5150vegas.com/product-category/magazine-wraps/
Concealment Express has tuck-able hybrid holsters that offer comfort and concealment as well as iwb kydex holsters, tuckable iwb kydex starting $34.95 and magazine holsters starting at $19.95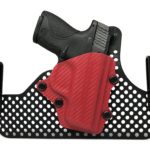 Sept 17th 2018 100 days until Christmas
It is hard to imagine exactlly how a pistol grip shotgun fits into a self defense, or home defense stratagey. Let alone why you would need to carry one.  But millions of these firearms have been sold and one of the great things about giving gifts at Christmas is that it gives us the opportunity to give our friends and family the things we know they want but might not get for themselves. Those less than practical uhm …."toys". Well here is an inexpensive fun gift for the pistol grip shotgun, tac-14 or mossberg shockwave owner
Practical gifts are great and making use of the dead space, on the inside door of your gun safe is very practical.
Headlamps are very useful for hunters, and tactical shooters. And ok 6000 lumen on a headlamp may be excessive, but opening this on Christmas day is sure to get some smiles and laughs